Hello as you can tell this blog has been inactive for the last year. Losing Jackson was big change in my life. I wasn't expecting it to happen so soon or suddenly last year I was thinking we had a couple of my years together. I think losing Jackson really accumulated the feelings of loss I have had over the years, loss of parents, good friends, and the loss of some familiar things. And of course the last year hasn't been easy on any of us. So I haven't really been motivated to do much here.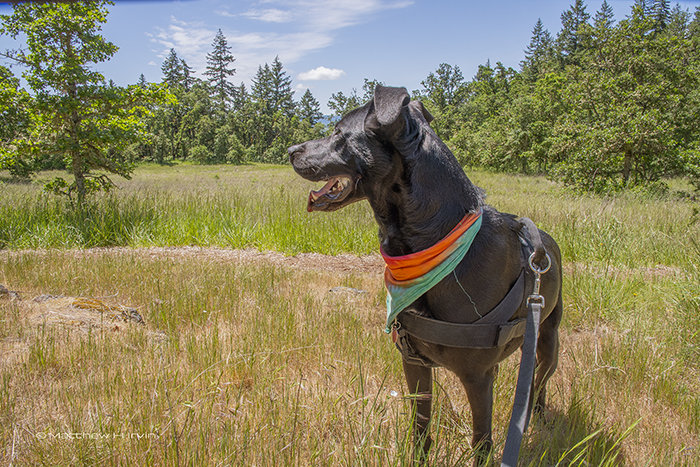 After Jackson crossing the Rainbow Bridge the day before my birthday Odee came into my life a few weeks later at the end of June. It was at the time it was hard to find shelter dogs; they were being adopted almost as soon as they came in shelters. Odee had already been at his shelter in Tangent, OR for a month but had been in treatment for that time because of a case of kennel cough. Originally the day I went to the shelter was to see a hound dog a friend found online but he was not a good fit. There were two other dogs I had looked at the webpage at the shelter and Odee was the last of the two. Our meeting was not at all like Jackson and me. Odee, who was named Hess at the time, was in the back of his indoor kennel and very unsure of me and my friend who had come along to help me evaluate the dogs. When we met in the outdoor pen we interacted well so I put a hold on him thought about it overnight and adopted Odee the next day.
The first order of business for this active 7-month-old pup was to rename him. We had about an hour's drive from Tangent to his new vet's office in Eugene. I really didn't like his name and it didn't seem to fit him. After much thought driving, by the time we arrived at the clinic he had been named Odee, short for Oregon Dog, my first Oregon dog. This new name seemed to fit this shy but goofy big puppy who is now at least 100 pounds. It didn't take long for Odee to adopt his new name. In less than a week the old name never mentioned again was almost forgotten.
Over the last 10 months we have been walking. training, and playing. Then we mix it up and repeat. We are lucky to have trails close to our apartment and recently we have been going to busier parks to help Odee learn more doggie social skills. He has made friends with some of our neighbors. We have been through times where I wondered if I made the right decision and wondered if Odee was going to be more of a challenge than I was prepared to take on. He has pulled me off my feet three times, the last cracking a rib judging the time it too for the majority of the pain to be gone, I still have faint reminders of that one. But now we are beginning to develop our rhythm as I have to keep reminding myself not to push my expectations of him acting like Jackson and reminding myself all the training Jackson and I did together over the years together accumulated to form the dog he was and our relationship.
Another thing cropped up last year that spilled over to this is a new cancer diagnosis. I went through radiation treatments for prostate cancer through late February and early March. I am beginning to feel somewhat like my old self with just a little more fatigue so I try to ration my energy to productive and rest when I can or when my body demands it. So I have been on social media but not as active in the past but now I am more clear-headed and feeling more creative. I think you will be seeing more from both of us now.
And now I am officially turning the blog over to Odee and his wisdoms, he said he is up to it now: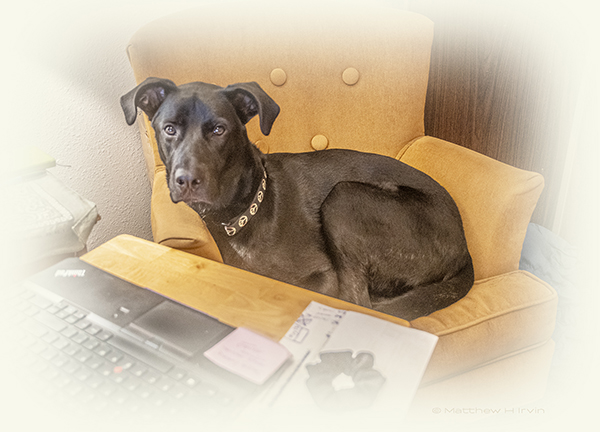 Woof, I am ready to write; I am working on my first full blog post and should have it up soon. I have had a very interesting year with Matt and I think things are going to be even more exciting the next year. But I need to get Matt motivated to go play Frisbee right now. I'll be sharing my thoughts with y'all soon. Matt taught me what y'all means, woof!