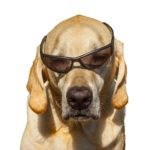 Woof, I am getting an understanding about old age. Now I know why Matt groans and complains sometimes. I will be turning 11 this August and I am close in dog years to Matt's age now. I think Matt has noticed I am slowing down a little. He is observant because he told me we weren't going to play ball or Frisbee until my shoulder stopped bothering me. I don't know how he found out, I thought I was hiding the fact from him, but he watches over me pretty closely. It started hurting a couple of weeks ago, but I like paying so much I didn't want to tell him. We are still going on walks and we are taking it pretty easy. When we were at Elk Lake on our trip I tried to entice Matt to throw one of the wonderful sticks that were on the beach. It was a cornucopia of dog sticks and so many it was hard to resist. Matt told me to use that word and I looked it up so it fits, woof!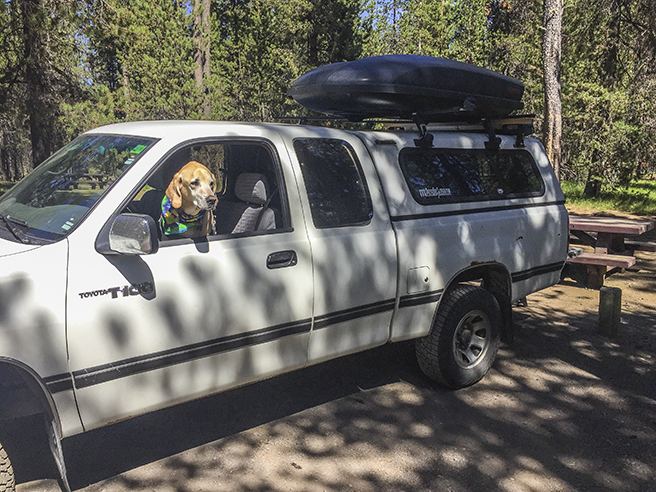 One day on our last trip I didn't make the jump into the front of Matt's truck and fell on my back. It really surprised me and scared Matt. He has started helping me jump in by assisting with my harness. That time I didn't wait for him and I slipped and fell when I jumped up. The truck is higher than most because it is a four-wheel drive. It has a lot of road clearance plus the back of Matt's truck has always been a tall jump and occasionally I have missed even when I was much younger. On our last camping trip Matt figured out a real smart way for me to get in the back easily. Matt puts his chair back up to the dropped tailgate and I use it as a step to get inside. That makes getting in so much easier. Even Matt has to use a stepping stool to get in so I really don't feel embarrassed to use it. I tried the stool once but it is too small for me to use.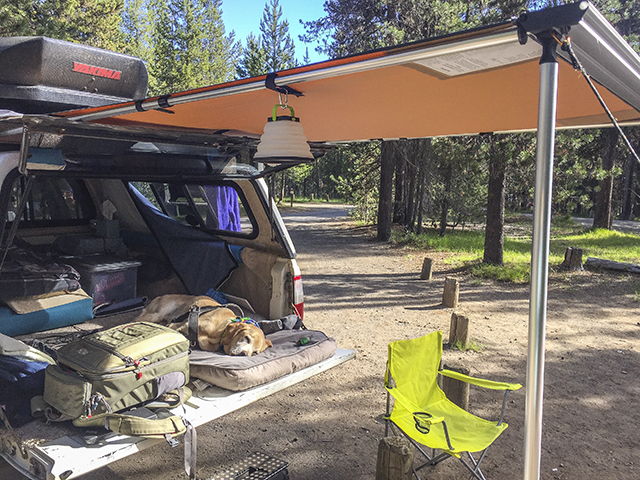 Matt said we will grow old together as gracefully as possible. I still have my job to help Matt and I can do it but one day I will have to retire. Now I know why Matt has discouraged me from jumping like I used to. He told me not to worry or get upset about it. He explained there were a lot of things he couldn't do anymore but what we needed to do was to focus on the things we can still do and enjoy. Oh and he told me he would find a good place for me to swim as that is a good low-impact exercise and I can chase things in the water, double woof!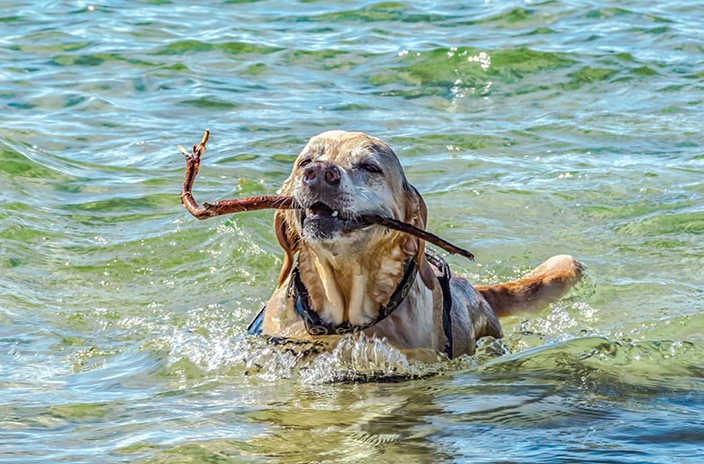 Woof, it's time for my nap so I had better wrap this up for now. I need an extra one anyway because we recently got back from a four night camping trip. Oh and don't worry we all age, Matt is making sure I get all my proper nutrition and supplements to help me as much as possible.