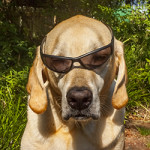 Woof, woof, what a day we had at the cape park. I was so busy having fun I forgot to look for that cape thing. We got up early in the morning just as it got light and drove to the park from our campsite. The first thing we did was drive by a stand where a nice female human took some money from my human. She gave him a map and told him places I was not supposed to go. Luckily there were not many places I could not go, woof! We only drove a little further and took our first hike. We went up a big hill where we could see far, far away. I saw some rabbits on the trail and ran over to them to say hello, but they ran away, Matt would not let me go in the woods after them. I guess he was afraid I would get lost looking for them. I do not know why they all ran from me.  All I wanted to do was say hello and ask them a few questions. The next place we went was at a real rocky beach where the waves come crashing in. Waves are strange; they come at you and then go back. It is almost like the water is alive and coming after you. I still have not quite figured them out.  I do not get to see them very often, woof! The beach was one of the places I was not supposed to go so I sat in the truck and watched my human take photographs.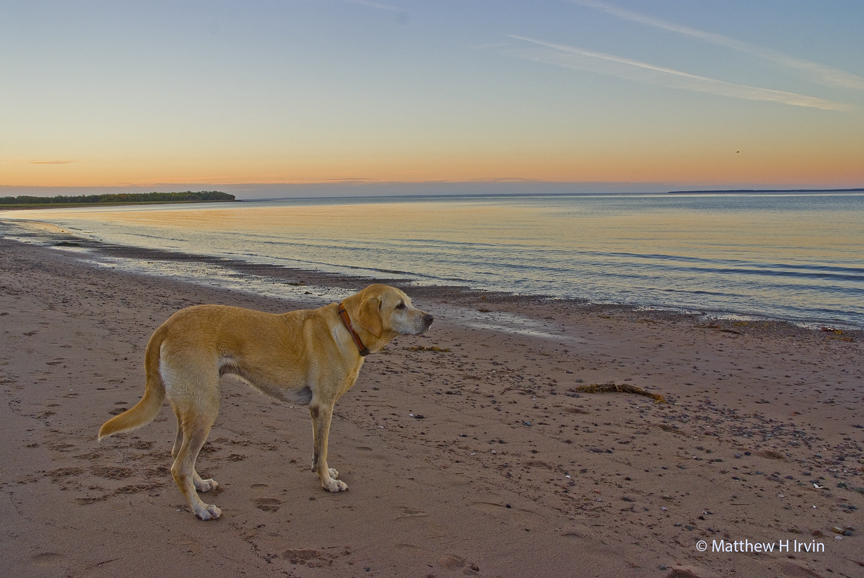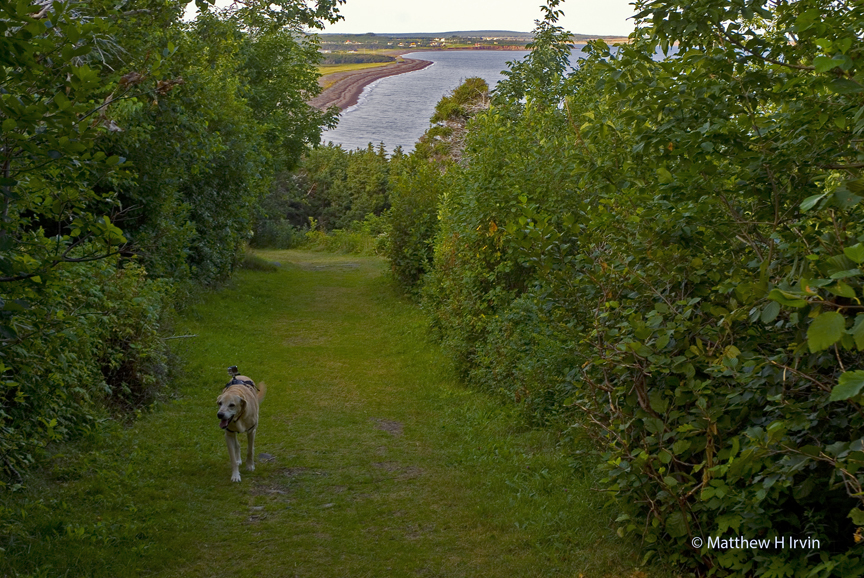 Then we took a hike to a waterfall. I decided to walk mostly in the stream and it was fun, the water was so clear and it even smelled good. When we got to the waterfall I got to swim in the pool right at the waterfall. It was deep, nice and cool. Matt said he walked eight miles, I bet I walked twice that, ruff! Humans are good walkers, but they are slow and a dog has got to do what he has to do, run! We had a great time hiking together and I loved being in the park greeting nature and other humans and dogs along the trail. I did record some videos, but Matt said we would wait until we get home to edit and post those.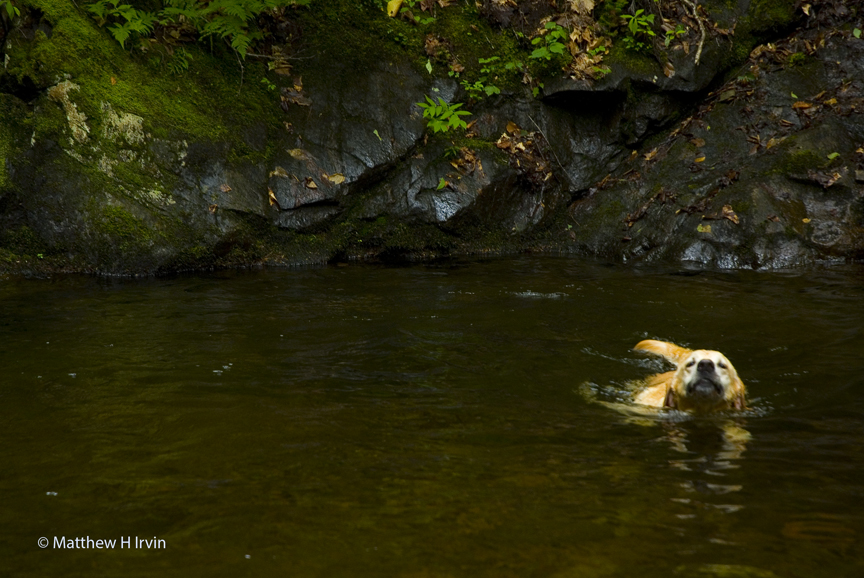 Well we are headed back on the long trip home, but Matt says we will have fun and visit places on the way back so we will see you from the road, woof!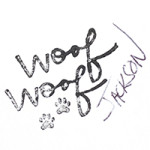 PS – Matt here this was the day we spent in Cape Breton Highlands National Park – it is a beautiful place and dogs are restricted only in two places; the beaches and the Skyline Trail. I did a small portion of the Skyline early in the morning while Jackson was in the car parked in a shady spot. The rest of the time we were hiking together.