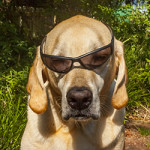 Woof woof! I have become a backseat driver! I started out in the front seat on this trip as usual and ended up in the back. This made me mad at first and I kept trying to sneak back up in the front, but that is hard to do. At first I though it was because of all the helpful suggestions I make when he is driving. I know I do get a bit talkative and pace a little bit so I thought my commentary on his driving got me put there. He said something about it being safer for me than riding in the front seat since I do not have a doggie seat belt. Matt said his truck was too old to take the right kind so the back seat is now mine, well at least half of it is. I think I finally am used to it, but I did not like it at first. Woof, I do have to admit this was after I was not ready for the bump in the road and my head hit the front window and made the crack longer.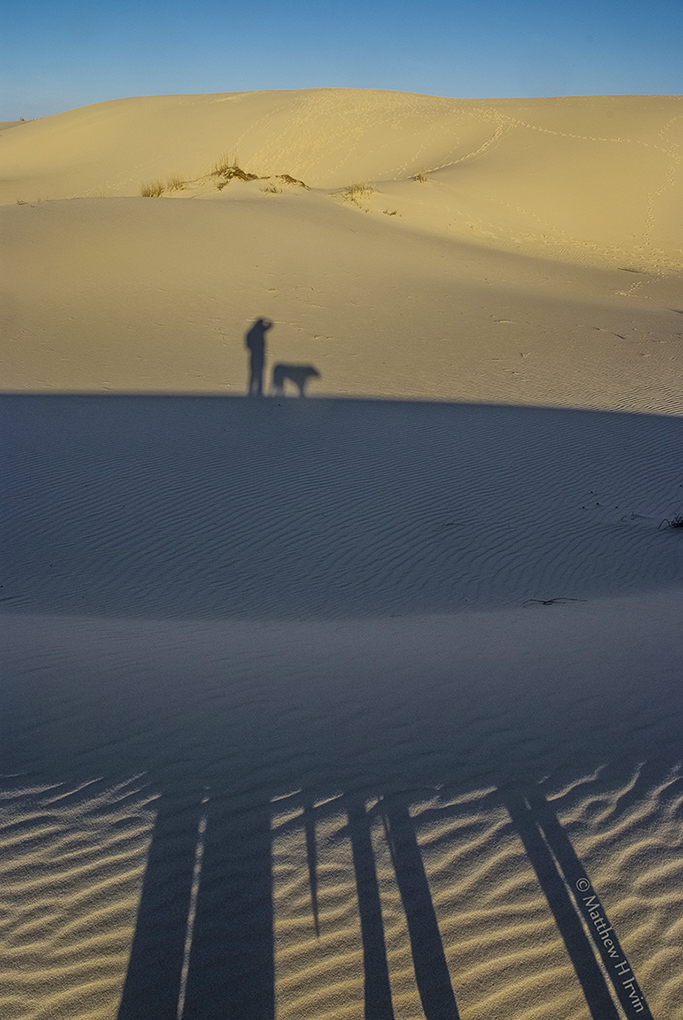 Since we left my friend Francie's house (she is my human's cousin) we have camped and gone to so many places. Texas is a big place and we have been to two other states after that. My human said we were in it long before we stayed at Francie's house. In Texas we saw places where wires ran all over in crazy patterns and huge machines that look like they were big birds drinking water, but there was no water there. We hiked on sandy beaches where I could not see or smell water. Then we came to a place called New Mexico, another place that is a lot different from where I live, we found an even bigger beach with no water there. Another had pictures and drawings on the rocks. Matt said they were done a long, long time ago. Not like the painted things you see in the cities. He said these were done long before he was born! We walked along these rocks for what seemed forever while he looked and photographed them.
Then we stayed in a place called Cliff and there were a lot of cliffs there. We stayed for a few days visiting with my human's friends. We went on hikes every day and I even had to walk on a strange path where you could see below you. Matt said it was a cat walk, but I did not see any cats. They must be special to have their own walk. I wonder if they are okay with all that noisy water rushing below them. I bothered me. I know that water is dangerous and we were way above it I was scary but Matt helped me. I even got to swim in a gentle creek, there was a lot of fast water at other places, but my new friends knew where to go for the best swimming.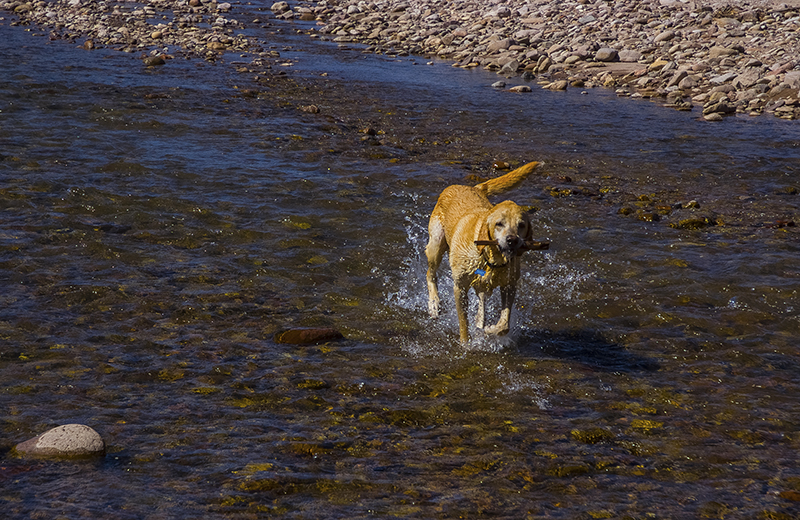 Woof! I was hoping to catch up to where we are now, but I have waited too long to write, I have been so busy. I think I will stop here and continue in the next blog entry. I will let you know we are in another state with a green desert.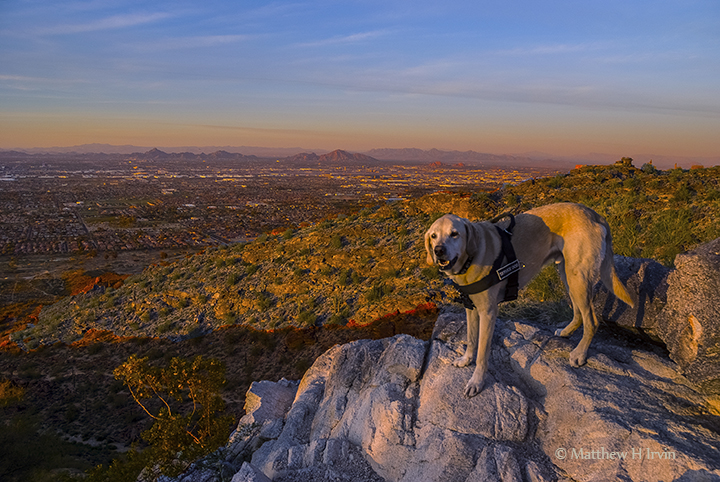 Woof, bye for now,