For those that have just joined us on Jackson's blog I am adding this note. We are on a month-long road trip visiting the desert canyons in the American west. I enjoy traveling, but I always regret my best buddy can't go on a lot of my adventures. This is one of two we have planned this year centered around Jackson joining in on the grand adventure. Jackson is going to be doing all of the blog posts. We will be posting our photographs on our Facebook pages (and a few here also!)
– Matt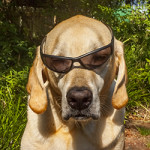 Woof, woof! So far it has been a great trip but I got bored of all the driving and put my paw down! Too much driving and no fun and I could tell my human was getting tried. I saw him looking at all the big brown signs and saying he would like to go there and finally I told him to go to one. He said we were still in New Mexico and had a ways to go so I thought doing something different would be good. All I have been doing on the trip is taking videos with my camera mounted on the dash of the truck and I wanted to do some real picture taking and hiking, ruff!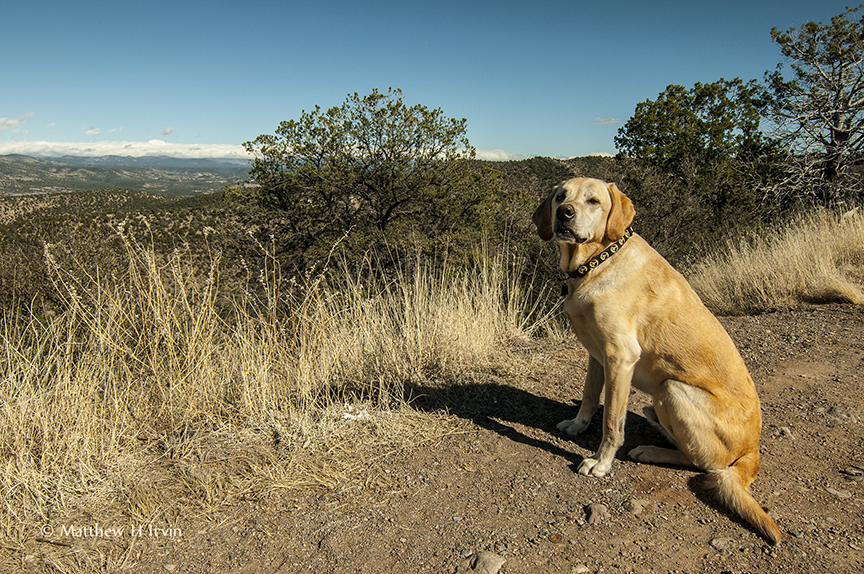 Well  Matt decided to go to a place where people lived up in the cliffs a long, long time ago. He said they left the area way back in the 12th century, now I have no idea what a century is, but it must be a long time! They lived in these big caves and built houses with rocks. He told me it was the Gila Cliff dwellings. Woof, I got to explore a little one on a smaller trail, my human said that trail is called "Trail to the. Past" We also saw some of the  writings of humans that lived there a long time ago, called pictographs (my human told me that word!)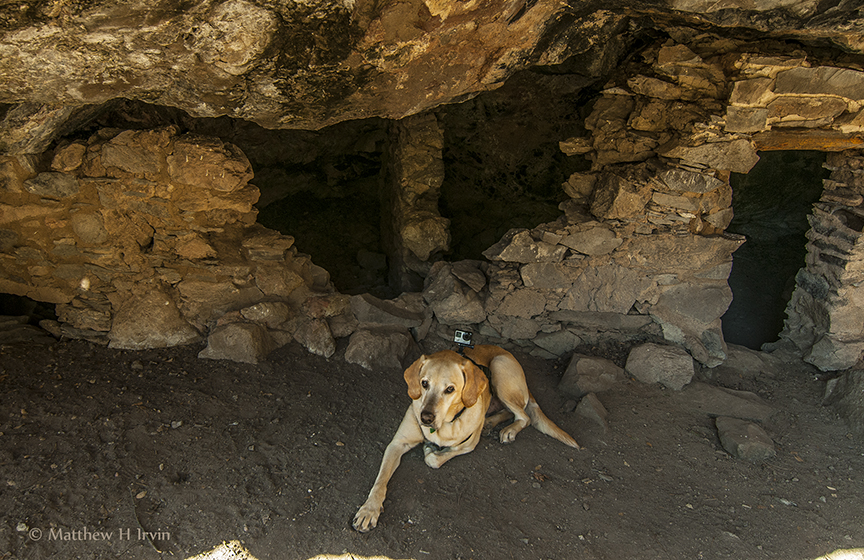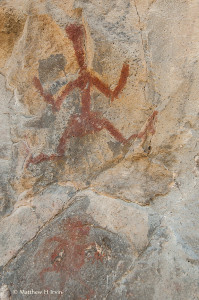 After our visit to the Gila Cliff Dwellings National Monument, we drove back on the curving windy road, then all the way to a city called Phoenix where my human met some of his pack and visited for a day. He stayed at his aunt's (who was very kind and nice to me) and saw a lot of cousins. He also also met an internet friend for the first time, woof! I had a good time.
Today we will be driving again, but not the hundreds and hundreds of miles we have been. Matt said we have gone more than 2,700 miles in five days, ruff and he told me I have been in seven new states. I had to get him to remind me what a state was so he tried to make me understand what they are. I'm still not sure but he said there had boundaries like dogs have their territories. Ruff maybe by the end of the trip I will understand fully. Woof, but back to where we are going. My human said we will be going to a place called Sedona and after that the Grand Canyon!
Woof, woof! I can wait to see those and write about them. I'll be back here soon to report, ruff!