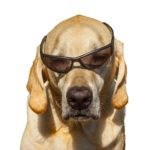 Woof, things have been different for a while and it really concerns me. I noticed Matt has been distracted and concerned, even tense. We have been staying home a lot and have been only walking places close to home. With Matt being concerned and preoccupied I am confused and concerned also. I miss going to the grocery store and other places we normally go all the time. And I really miss going outdoors, camping, taking pictures, and having adventures. It has been getting so boring. Matt has been trying to make things interesting but sometimes we just sit together. To make it worse I accidentally stepped the wrong way when we were playing Frisbee last week and we had to get some more of my medicine. Luckily that is much better now and I should be able to play again soon, we have been going for walks though.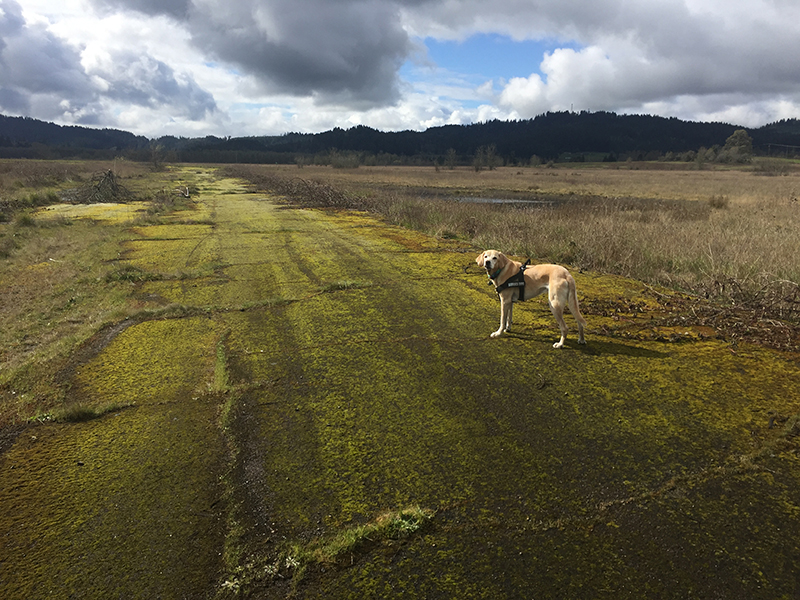 Just the other day one of our friends came over. I heard the knock on the door so I grabbed one of my toys and stood by the door like I usually do. Matt didn't open the door so I jumped up on the bed to look out the window to see who it was. I barked for joy when I saw it was a friend but I couldn't understand why they were leaving. After they got down the stairs we went outside and talked a little, they had dropped something by for Matt. When they left Matt sprayed and wiped all the things with smelly stuff and let it dry before putting them away and then he washed his hands. He has been doing that a lot more than he usually does also cleaning things more and using wipes.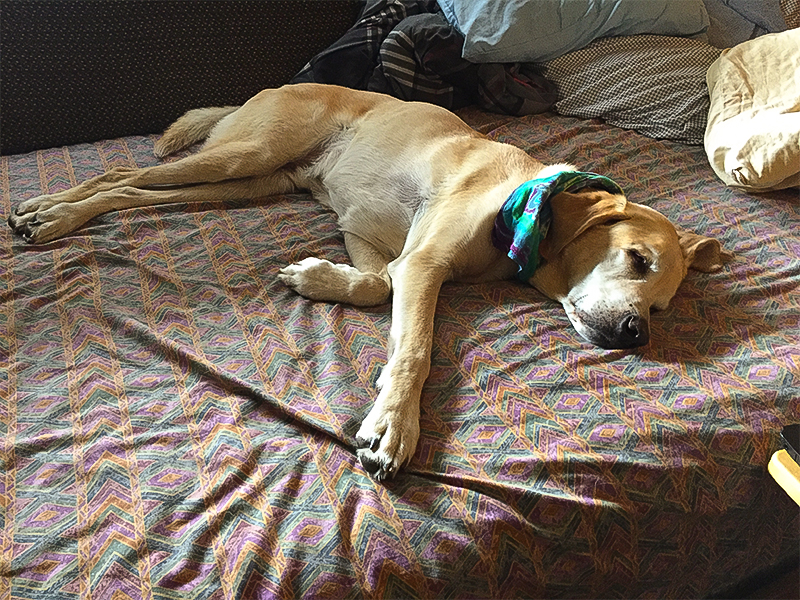 I usually know what day of the week it is because usually one day a week I stay at home when Matt goes to church. I get to sleep in that day and I enjoy my nap time. That's not to say I am not getting my naps now but I am getting more than normal. Matt has been on the phone with friends and relatives more and it is strange not seeing other people and dogs. It seems like everything in our lives has changed and that is upsetting.
Matt has explained to me there is an invisible danger spreading and we have to stay at home as much as possible to protect us and others. Matt said the shots I get at the animal hospital protect me from things like which affect dogs. He said this is one that affects humans and there is no shot for it right now. I make sure he keeps up with his shots every year like he does with mine, we have to look out for each other.
Our walks are a lot different now. We usually walk close to home and Matt knows some places we can be alone. Other places we make sure we have enough distance apart from other people and dogs too. I know this really doesn't affect dogs but we just need to be careful. I am getting jumpy too, when we are on our night "potty" walks around the apartment complex sometimes I warn Matt someone is around because I can smell them before he can hear them and he has good hearing, woof!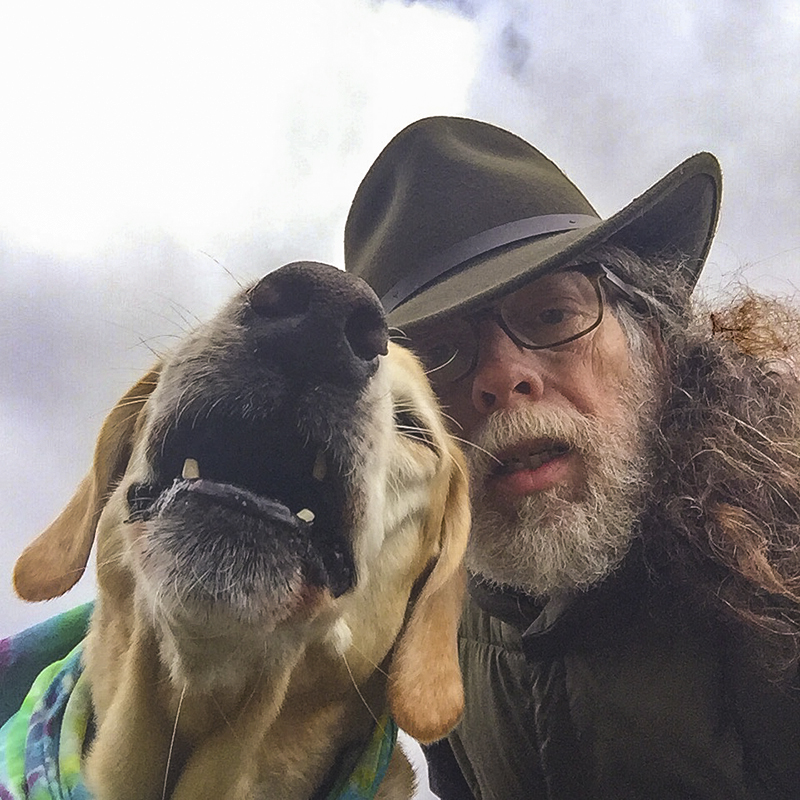 Matt has been reassuring me these changes are necessary and will be helpful; I understand but don't like it. Matt said it was okay not to like it but he wanted me to say it is to help everyone right now. Both Matt and I want everyone take care and practice social distancing. That means no petting, or hugging; which makes me sad because I love pets and hugs but we have to do what we have to do, woof, woof!