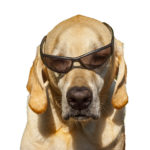 Woof, are we there yet? I know Matt got (and gets) tired of me asking that. We had such a hard drive to get to Joshua Tree National Park. We had planned to camp along the way but Mother Nature and some ocean guy Matt calls the Pacific or is it Specific? It rained, and rained, and then it rained more. Along with the rain was wind that shook the truck around as we drove. It was just too bad to try to camp out because we would be soaking wet every time we got in and out of the back of the truck. When we got there Matt told me I was a bit excessive about asking if we were there, but I was worried. It wasn't fun being in all that bad weather. It was hard to see we were in the truck, no fun or hiking so I just wanted us to be there. Matt watched the news every night and there were stories about mudslides and all kinds of bad things happening. A lot of times Matt would say we had just been right through that place or in the case of Joshua Tree we saw what it looked like after the flooding that happened the day before we got there.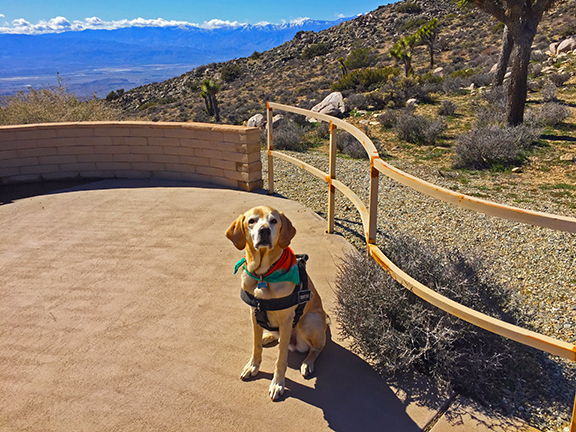 Our first night camping was windy and cold but at least there was no rain. I had to get right next to Matt to keep warm under the warm and fluffy sleeping bag. The next day was windy but Matt said it was too but clear for photographs so we hiked a lot. When we went exploring the next day it was clear and sunny where we started but by the afternoon it started getting cloudy and started to snow while we were hiking, woof that was fun! Matt decided late in the afternoon we should get dinner instead of cooking and go to camp. The next morning when we woke it was sunny but everything was covered in white! I got out and played in the snow that morning, it was fun. That morning we drove through the park and too photographs before going to our next camping place.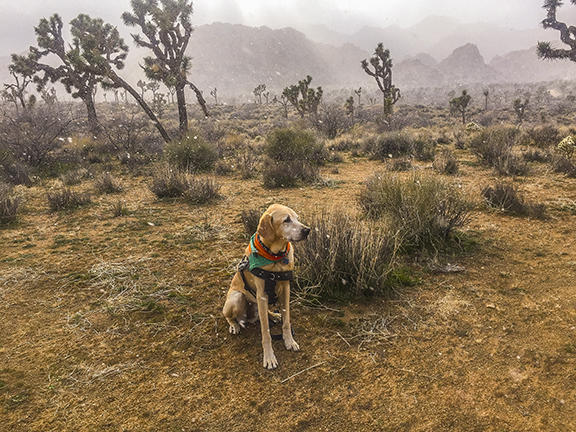 After all that rain and the snow we finally had a couple of nice days at a state park called, I hope I write this right, Anza-Borrego in California. It was nice and sunny for two day, but when we left there it was getting cloudy again and Matt was worried about rain. Well that rain followed us all the way to Arizona and the rained on us like crazy for ours. We got to the place called Organ Pipe Cactus, and why they call it that I don't know, I did not hear any organs at all while we were there. We got there in the dark and the next day it rained, and rained. We stayed in the truck all afternoon and night. When we got up the next morning it was all wet and the mountains had snow on them. Woof, more snow. After spending the morning there we headed to Phoenix where some of Matt's cousin's live and we even saw snow there!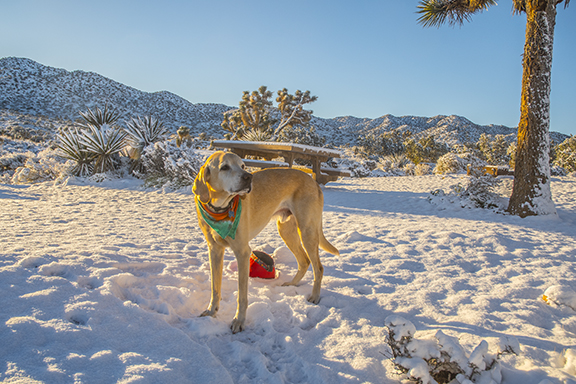 We are getting ready t go camping again this morning so I expect some more adventures, though Matt said he wouldn't mind a bit less rain and snow and some warmer temperatures and honestly I think I agree with him.
Bye for now!